uSpeak Languages close 500,000 funding deal
The Spanish start-up uSpeak, that builds game-based language learning apps for the iPhone and iPad, has recently raised 500,000 euros in seed funding in order to attack the language learning market.
Currently the languages involved are Spanish and English, but the company intends to use the funding to launch learning apps for other languages. They also hope to have an Android version available in 2013.
It's a crowded market place that they enter, but they believe they can provide a unique and effective way of learning languages through the use of interactive game technology on mobile devices. If they can provide an effective, convenient and enjoyable way to learn a language for the mobile consumer, then the world will definitely be their oyster!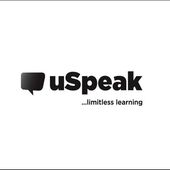 Video for demo day SBC MAD 2011
USpeak Presentation video